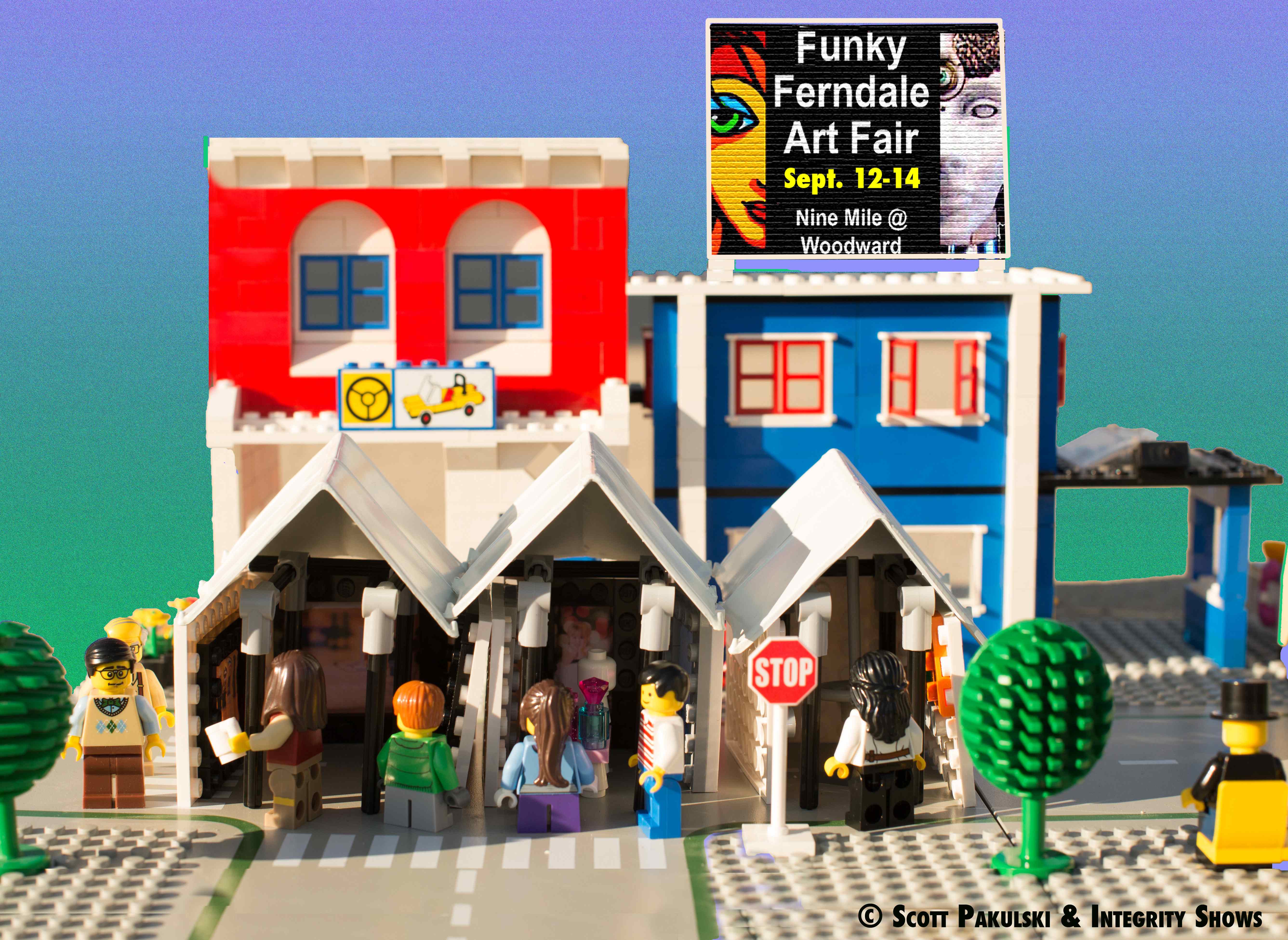 NEW THIS YEAR, Downtown Ferndale's two favorites ARE BACK TOGETHER ON THE SAME WEEKEND!  Art Fair Weekend is September 22-24!  Two great art fairs, one great weekend in Downtown Ferndale!
The meaning of 'do it yourself' expands into a large street fest when the DIY Street Fair returns for the 10th year on Sept.22-24.  Featuring more than 100 artists and vendors and over 50 regional bands, this is a can't-miss event for all ages!  For all the details, click here!
DIY Hours: Friday: 6 p.m.-midnight * Saturday: 11 a.m.-midnight * Sunday: 11 a.m.-11 p.m.
Twice as funky as the average fine art fair, the Funky Ferndale Art Fair features 120 juried artists when it returns September 22nd-24th.  A full list of artists and other info can be found here!
Funky Ferndale Hours:  Friday 3-7 • Saturday 10-7 • Sunday 11-6